Lighthearted by Camille Roskelley for Moda Fabrics
What does it mean to be lighthearted? To me it means to be cheerful, full of love, and enjoying the simple things in life. Some of my favorite people have been lighthearted and full of hope, even in the middle of difficult treatments and challenging times. This collection is a tribute to them. It includes some of my favorite bright and cheery colors, with lots of pink and of course some red and aqua mixed in for good measure. Its happy prints and florals are playful and beautiful, and the basics are the perfect addition to any special project.
I'm am so honored to be a part of Moda's Stitch Pink program this year. Too many women I love and adore have fought a battle with breast cancer over the years and watching them fight has been both inspiring and life changing. My hope with this collection is that we can do a lot of good through raising funds for important services and research as well as encouraging those in the middle of treatment. We love you and we are cheering you on.
Camille
Available in quilt shops September 2023
Shop Lighthearted patterns here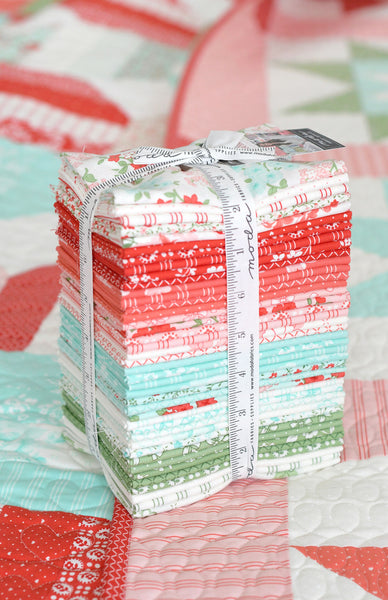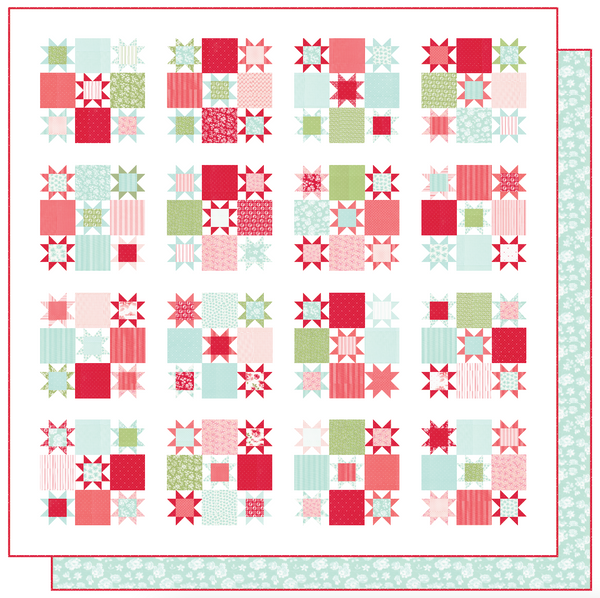 May Pattern of the month
Each month a pattern will be featured here and will be on sale for $5. The pattern of the month for April is Hideaway! This one is Layer Cake friendly and looks beautiful in any fabric, including the upcoming Lighthearted collection (shown here). Happy spring!
Buy it here
Sunnyside pattern collection
Sunnyside by Camille Roskelley for Moda Fabrics
One of my favorite classic songs is called On the Sunny Side of the Street. It puts a smile on my face everytime I hear it:
"Grab your coat and get your hat
Leave your worry on the doorstep
Just direct your feet
To the sunny side of the street
Can't you hear a pitter-pat?
And that happy tune is your step
Life can be so sweet
On the sunny side of the street"
Inspired by this cheerful song, my new Sunnyside collection was such a ray of sunshine to design. Staying true to my favorite vintage modern style, it is full of beautiful vintage florals complimented by sweet basics in a fresh new color palette. Coastal blues blend with with olive greens, mulberry, coral pinks, and even some soft oranges for added sunshine to create a timeless feel. It is such a joy to sew with, and sure to brighten even a cloudy day. Come join me on the sunny side of the street.
Available in quilt shops everywhere April 2023
Shop Sunnyside patterns here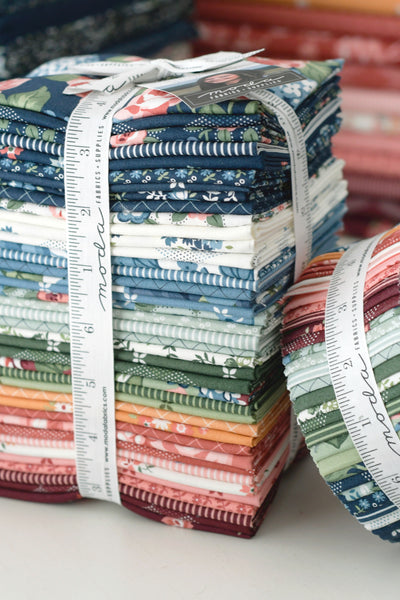 Nantucket Summer Pattern Collection
---
Merry Little Christmas Pattern Collection
One Fine Day Pattern Collection
Sunday Stroll pattern Collection
Shine On pattern collection