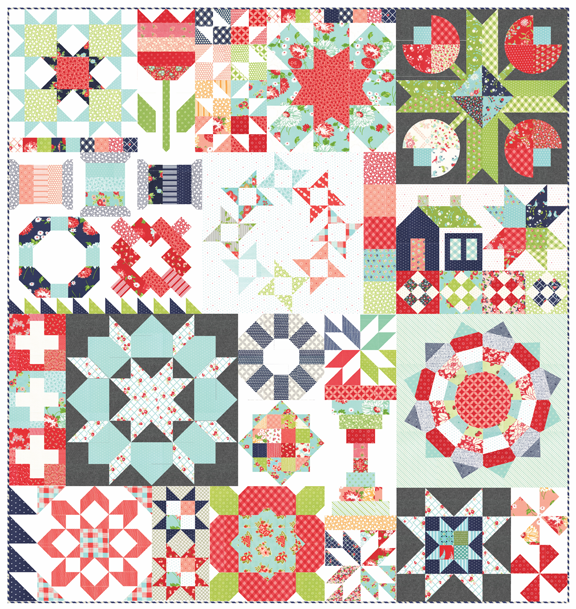 Thimble Blossoms Sampler PDF download
This download includes instructions to create your own Thimble Blossoms sampler quilt. The sizes of each block included are listed in the download, so you can swap them around or switch out a few of the blocks to use some of your other favorites.
*****PLEASE NOTE: This download does NOT include block assembly instructions, it is the quilt assembly instructions and diagram and meant to be a bonus way for people who have collected my patterns over the years to use their patterns a second time. Again, the patterns are NOT included, just the layout and quilt assembly instructions. The patterns used are various patterns of mine released over the years and can be found in my shop. *******
This is a PDF download and will be sent automatically to the email address on your Paypal account after purchase.
Patterns used to make it as shown:
Star Bright
Vintage Tulips
Little Star
Saltwater
Spools 2
Cheerio
Vintage Remix
Round & Round
Swiss
Swoon (original 24" version)
Colorway
Rise&Shine
Fireworks
Night Sky
Flower Girl
Lucky
Piccadilly Circus
Dilly Dally
Flower Patch
Summerville